PRV - Rappelling Adventure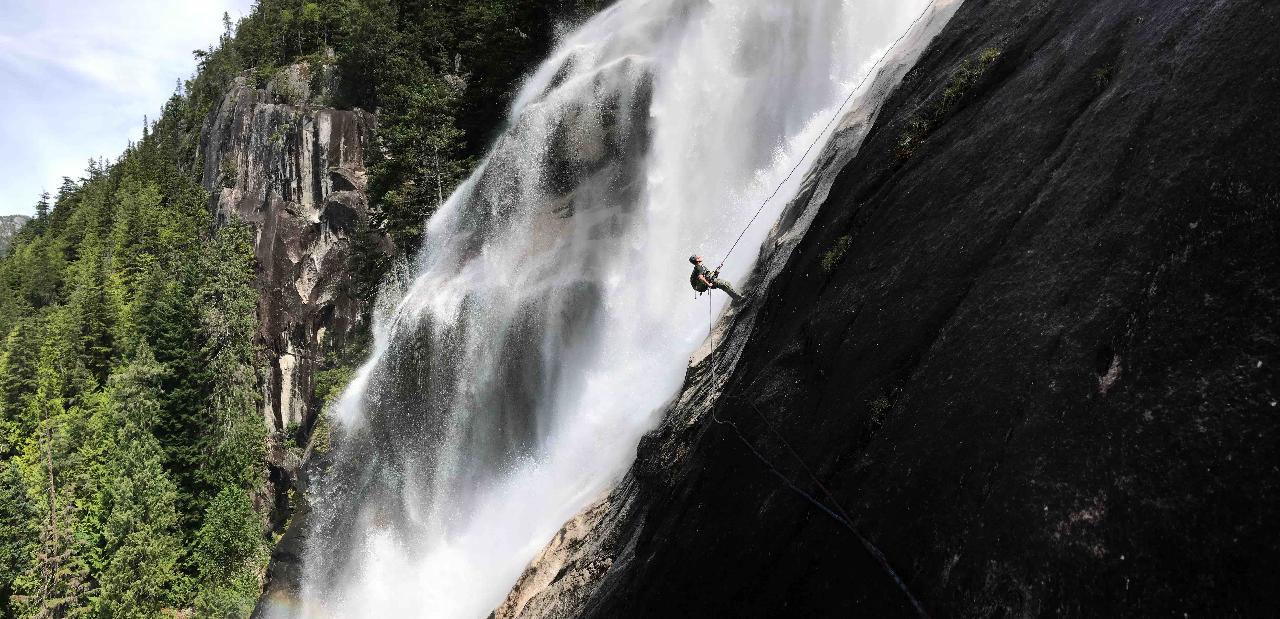 Try rappelling down a cliff face like an action hero! Imagine descending down a cliff roped in above the amazing views of Squamish or Whistler. This should be at the top of your bucket list.
You are safely rigged up to a system of ropes and you control your descent while your guide ensures your safety. Go as fast or slow as you want. Rappelling is more of a mental than a physical challenge. Your guide will instruct you in how to make your way down.
The most challenging part is when you first step over the edge and lean into the rope while you sit back into your harness. Your guide offers gentle encouragement, so that you can stretch your comfort zone! We call this the 'fun zone'!
We provide all the equipment needed including harness, helmet, ropes, and shoes if you need them. No experience is needed. Depending on the size of the group, you should get several opportunities to rappel during the tour.