Full day Snowshoe Tour - Coast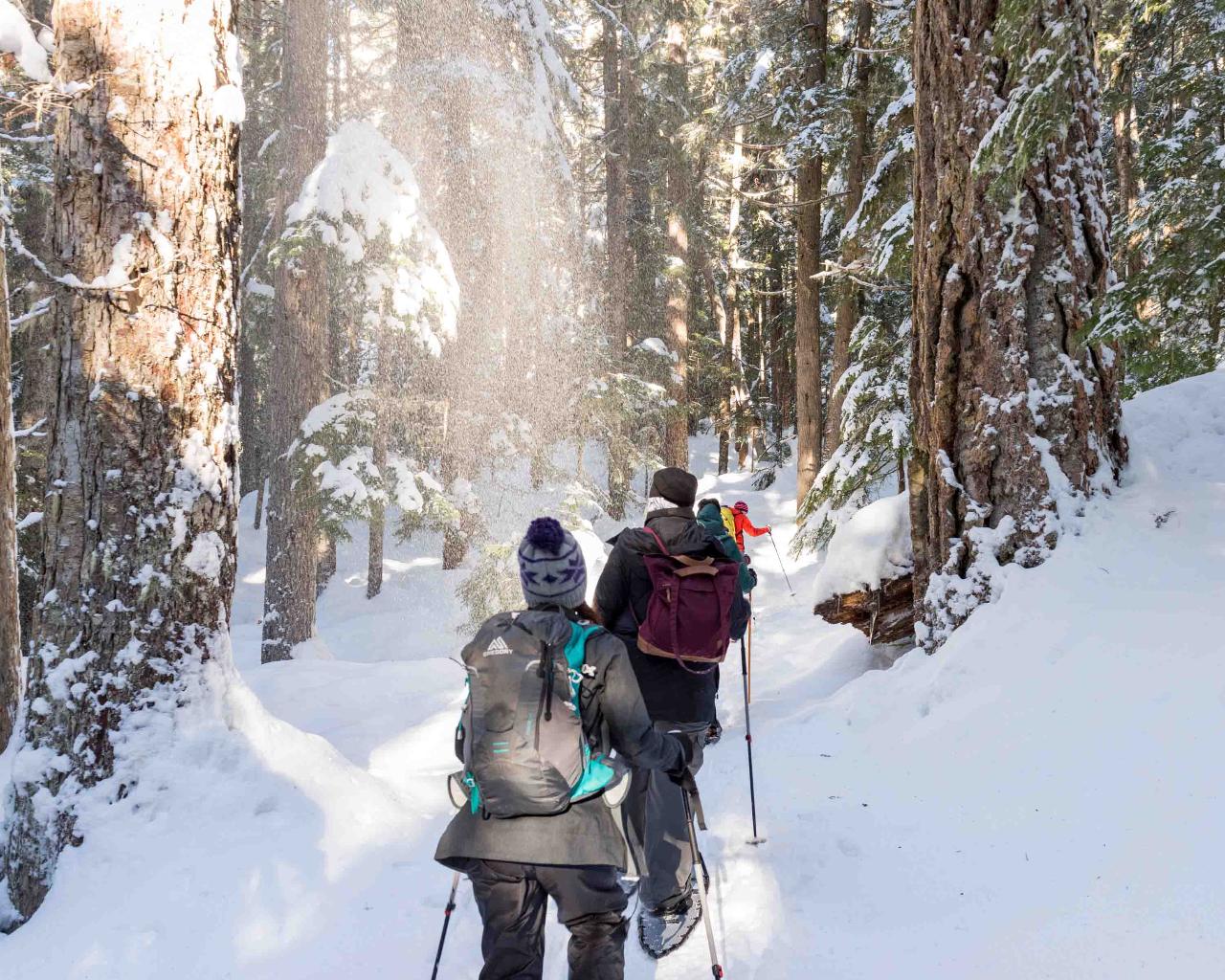 Get off the beaten track and into the winter wonderland of untracked powder!

Get away from the crowds and stomped out snow to experience the pristine natural beauty and fresh snow at our favourite hidden gems. You will explore through soft powdery snow while taking in the striking natural views.
Enjoy an interpretive tour led by our professional guides. Book your half day Whistler Snowshoe Tour and make the best of your time in Whistler.
We offer several different tours, each destination wonderful with a focus on aesthetics and special viewpoints of interest. A snowshoe hike with a professional guide allows you to explore the wilderness with the reassurance of a safe and memorable outing.
Our exquisite snowshoe hikes are designed to please. Ranging from those seeking a more leisurely journey with extraordinary sights to those wanting to tackle an exhilarating adventure.
Duration 5-8 hours beginning and ending in Whistler (unless otherwise specified).